Latest Updates Featuring Kenzie Reeves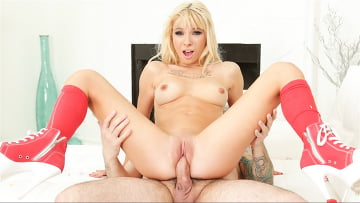 15th March
- Kenzie Reeves was annoyed to discover her dad's weird friend Tommy Pistol is STILL hasn't left the house since their Christmas party (which was MONTHS
ago) complaining of a hangover, and her annual slumber party is tonight! Insisting he was a hit at parties, Kenzie's devious genius kicked in and decided to turn him into a human piñata - some kind of hit for sure. Talk about extreme arts and crafts! During the test run, Tommy got aroused being whacked in the junk for the first time- and Kenzie thought that was fucking HOT! She was going to get every sweet drop of candy out of him! This is gonna be the best slumber party ever.
...Read More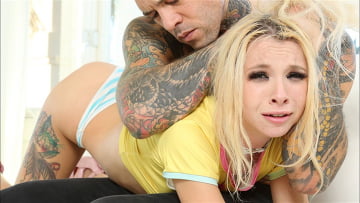 7th December
- Sexy blonde Kenzie Reeves is in the mood to play - and by play we mean she wants her boyfriend to slap her around a little and fuck her tight teen pus
sy. She put on a striped pair of panties, a crop top and fuzzy kitty cat ears hoping to catch his interest.. When she didn't, she resorted to relentlessly hounding him for selfies - like, why can't he ever just play with her and have fun for once?! She got so wet when she managed to get a rise out of him.. because rough playtime was exactly her plan. She's a smart fucking brat and ALWAYS gets her way. Don't get scratched!
...Read More