Latest Updates Featuring Gina Valentina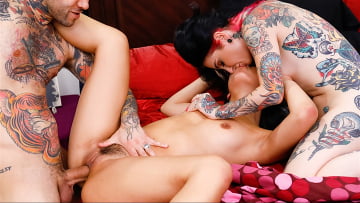 10th August
- Innocent Brazilian brunette Gina Valentina arrived to interview with 'parents' Joanna Angel and Small Hands. After a series of standard questions, thi
ngs got a little stranger and confusing when they began testing her reactions to hypothetical situations, and she ended up stripping off all her clothes and masturbating with a dildo and sucking cock while the mister was on a fake phone call. Lets just say they got carried away and she'd make a terrible babysitter if a threesome with a married couple is her answer to everything.
...Read More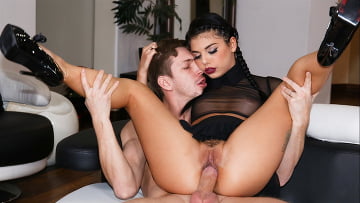 19th January
- In our latest Very Adult Wednesday Addams sex fantasy, Gina Valentina takes the role, and she wants a man... a dancing man! She ordered a hot gigolo f
rom the backpages, and 666 minutes later: voila, a personal dancing fireman delivered right to her doorstep! He wasn't a very good dancer, but she had other uses for him in mind, like him pummeling her tight, sweet whore hole right into the abyss with his thick throbbing penis and getting her face covered in sticky cum. She paid for a show, and sure as fuck got one! The spirits are pleased.
...Read More